HAPPY NEW YEAR! 2023!
JANUARY
Come in and see all the NEW YEAR SPECIALS for January. While stocks last!
OCTOBER
Nothing matches better than Chocolate & Coffee…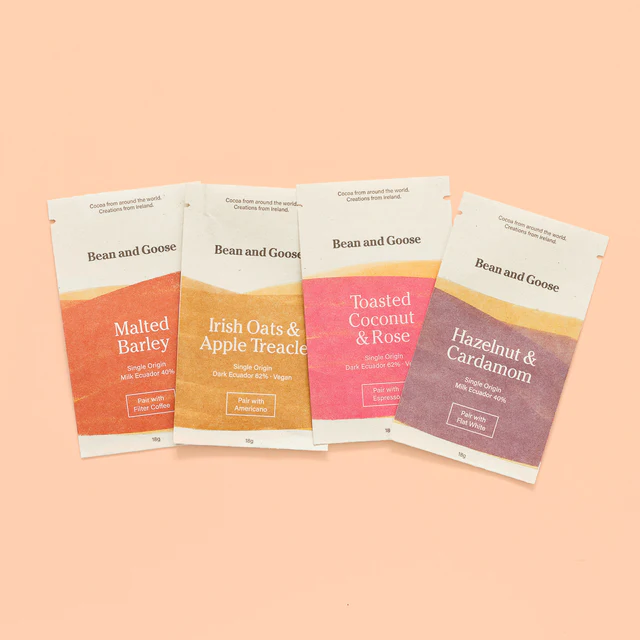 What's your favourite?
SEPTEMBER
NEW PRODUCTS!!
Join us this month in enjoying some new products from local suppliers.
We're delighted to have Nutshed products in stock. From their new RAWBS (Energy Balls) to their exceptionally made Peanut Butter.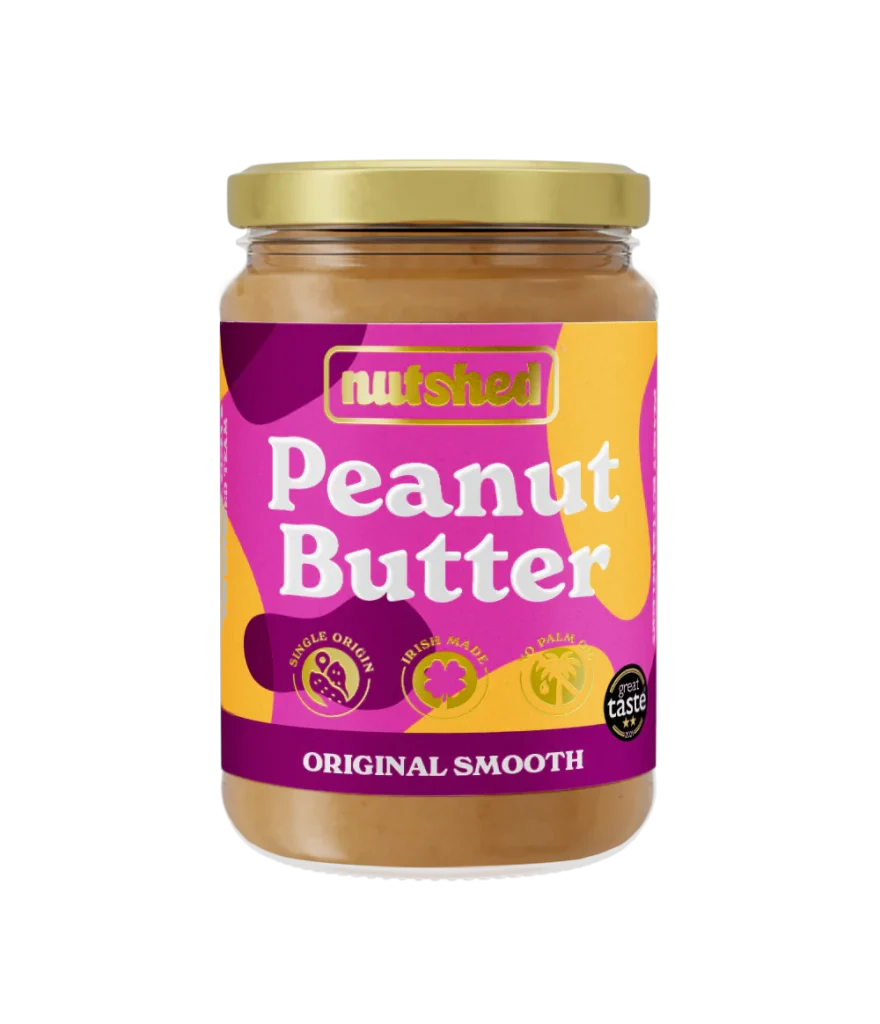 JUNE
With the price increases for our Biltong and Boerewors, we've brought in a NEW!! Biltong option: GLUTEN FREE Pioneer Fatty Biltong.
MARCH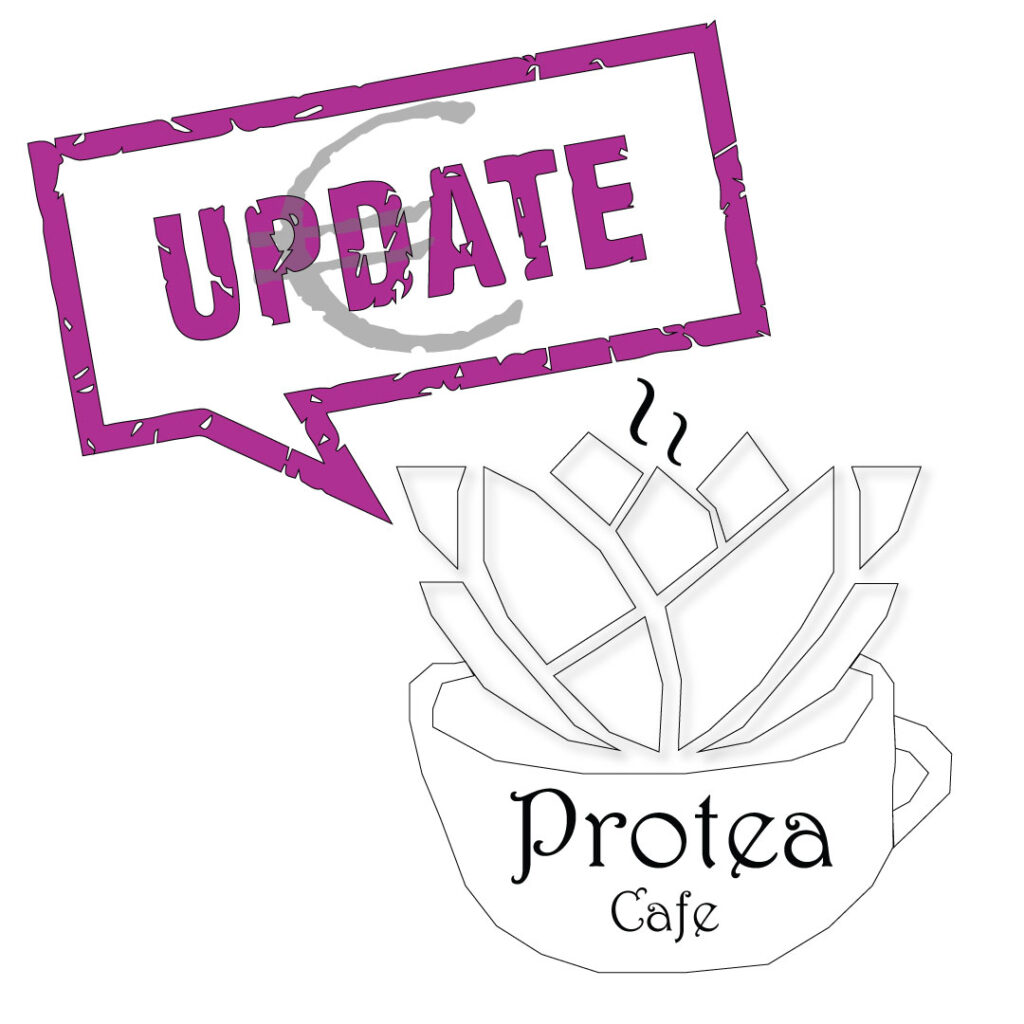 We fortunately have been able to offer our extremely wonderful customers reasonable prices since we've opened. There were moments where we should have risen the prices due to obvious increases but felt during the heat of the Pandemic, we understood the situation for many others and just wanted to be a place where you could find some solace.

After much deliberation we regrettably have to raise our prices, for the first time. This is due to numerous factors and we understand the frustration and annoyance. We have been independently funding this family coffee shop and have been so lucky for all the incredible support we have gotten from our visitors and friends, who are the sole reason we have been able to keep a high quality coffee flowing through the village.

Over time you will see the prices changing but we will have more offers when available and continue to make sure your visit is a pleasant one. The coffee we use is a higher quality than normal and we will keep it that way. We will also continue to do our best to ensure we have local producers and supporting other small businesses where possible and respecting their price changes too.

With all that said, please feel free to ask us more about this where we will understand your curiosity and hope to help where we can. Protea Cafe will still operate with as much care as possible and we hope you continue to enjoy your visits with us.

We wish you all the best in all the circumstances we all find ourselves in and hopefully see you soon!

-Protea Cafe
---
FEBRUARY
New exciting suppliers are joining the team! Keep an eye open!
---
Sadly prices have been rising since December and we have tried to slowly introduce new changes, so please take notice of signs in the shop and the prices. We understand this is frustrating but for us to keep supplying you with the best coffee and tastiest treats, we need to keep up with the changes.
Thanks for your understanding!
DECEMBER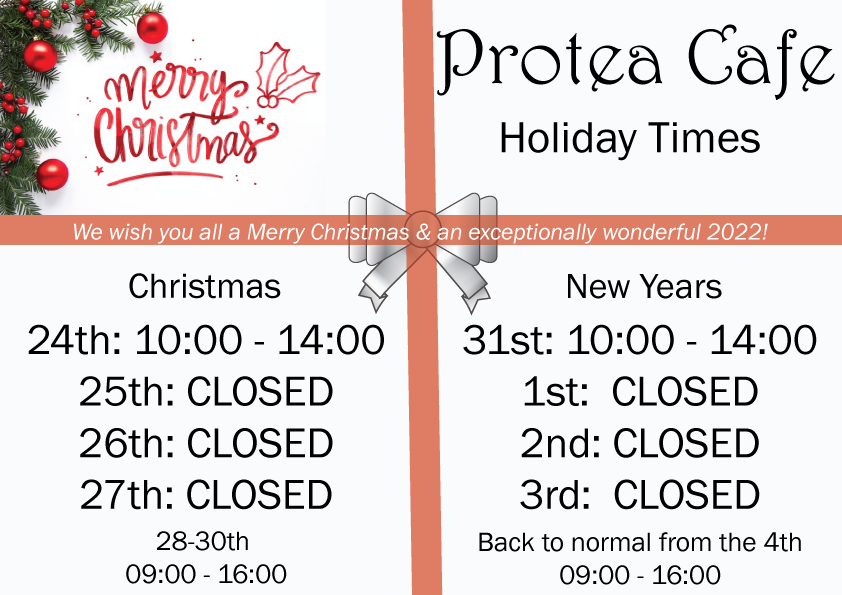 ---
This year we're lucky to have the genius behind this Giant Gingerbread man on our team.

Pre-Order & Pre-Pay to guarantee a chance to have this "little" guy at your table for Christmas.
That's 250g of delicious gingerbread at €12.50 to share with friends and family.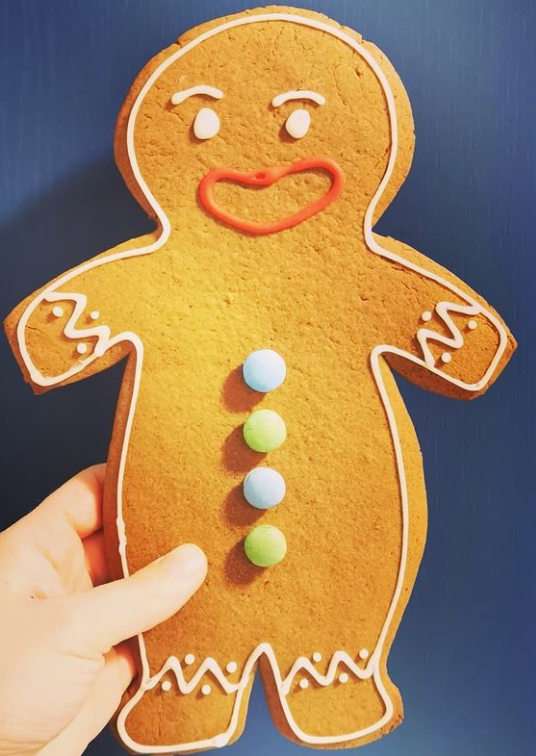 OCTOBER-NOVEMBER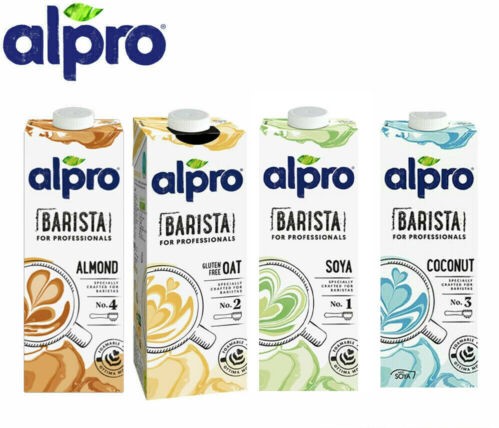 Autumn has arrived and the nights are getting darker, quicker. But also, autumn flavours are about to hit Protea Cafe! Keep an eye open for new baked goods and additional menu items as we begin to prepare for indoor dining.

AUGUST-SEPTEMBER
We are hoping my the end of the month we will be fully indoors and will be able to cater to your needs as before. However, we are still waiting for better guidelines. Until we can be fully back indoors, here is what to expect:
JULY
While we wait for the shade of indoor dining, continue to enjoy your Iced-coffees and Smoothies this month and don't forget your sunscreen!
Iced-Latte LIMITED EDITION Flavour – COCONUT
JUNE
If you've missed out because of the restrictions, here's your chance to try all our new cold drinks. Summer is here!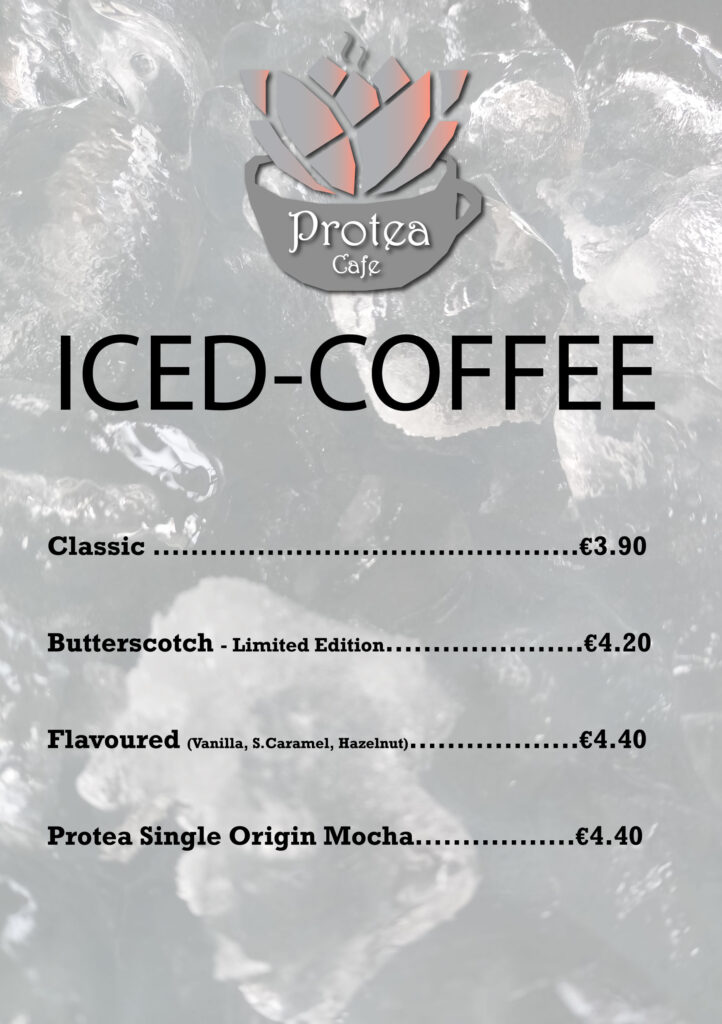 ---
MAY
Starting the May Bank Holiday off with a thirst-quencher: ICED-COFFEE!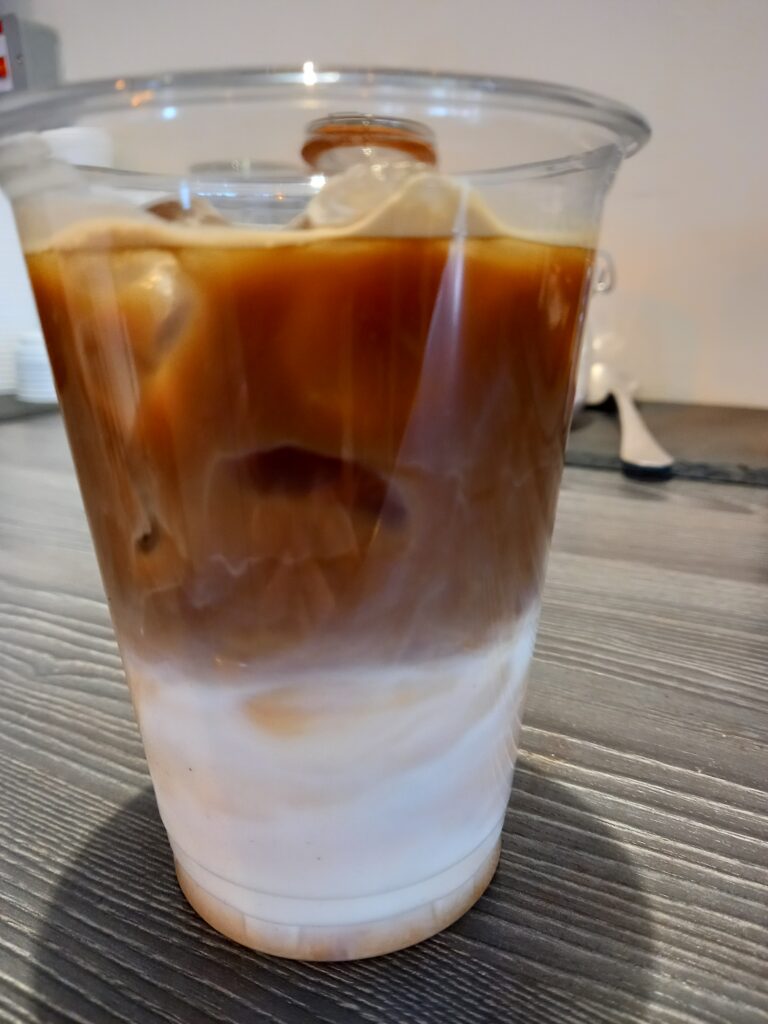 ---
APRIL
We've added a change to our Soups this month. Sourdough Bread from Crafted Crust is a new addition and with this, let us know what you think. Different flavours over the month such as White, Kylmore cheese with black pepper and olives, rye and others to come.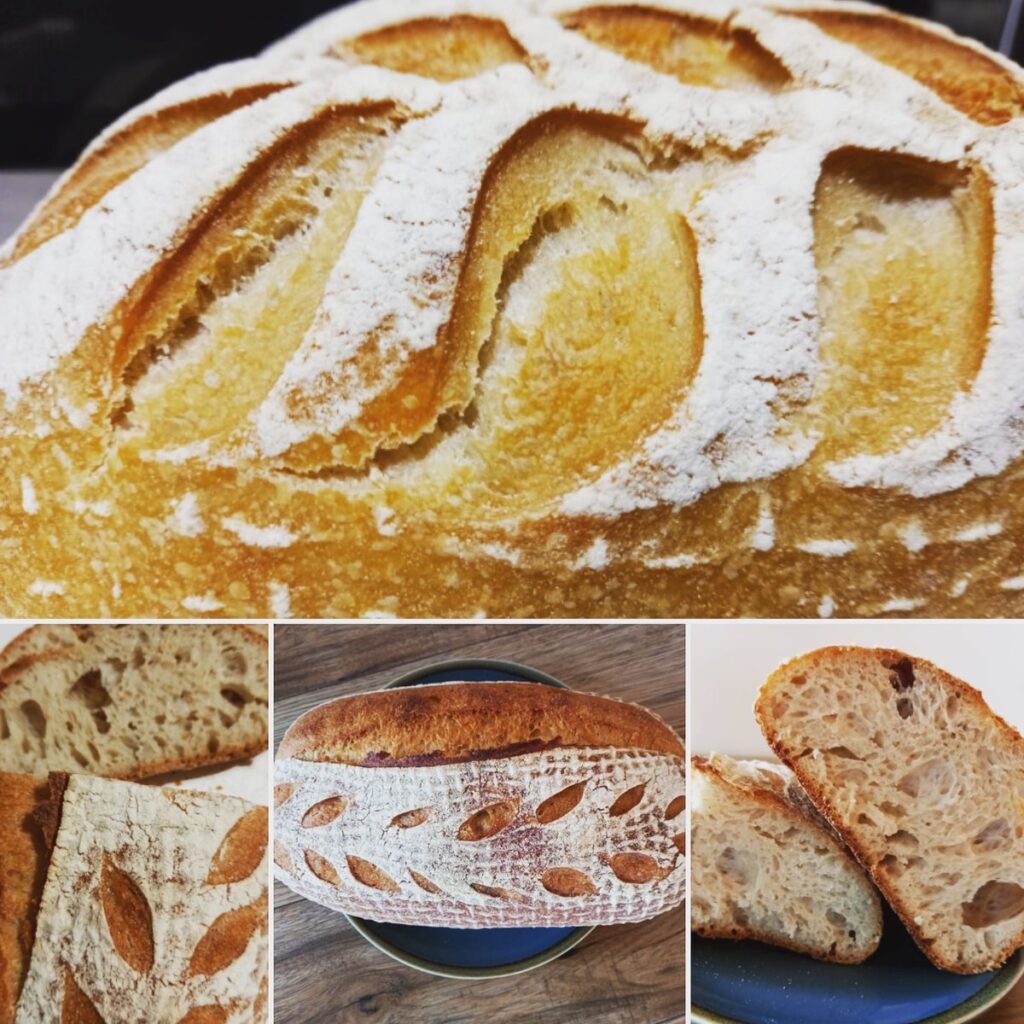 ---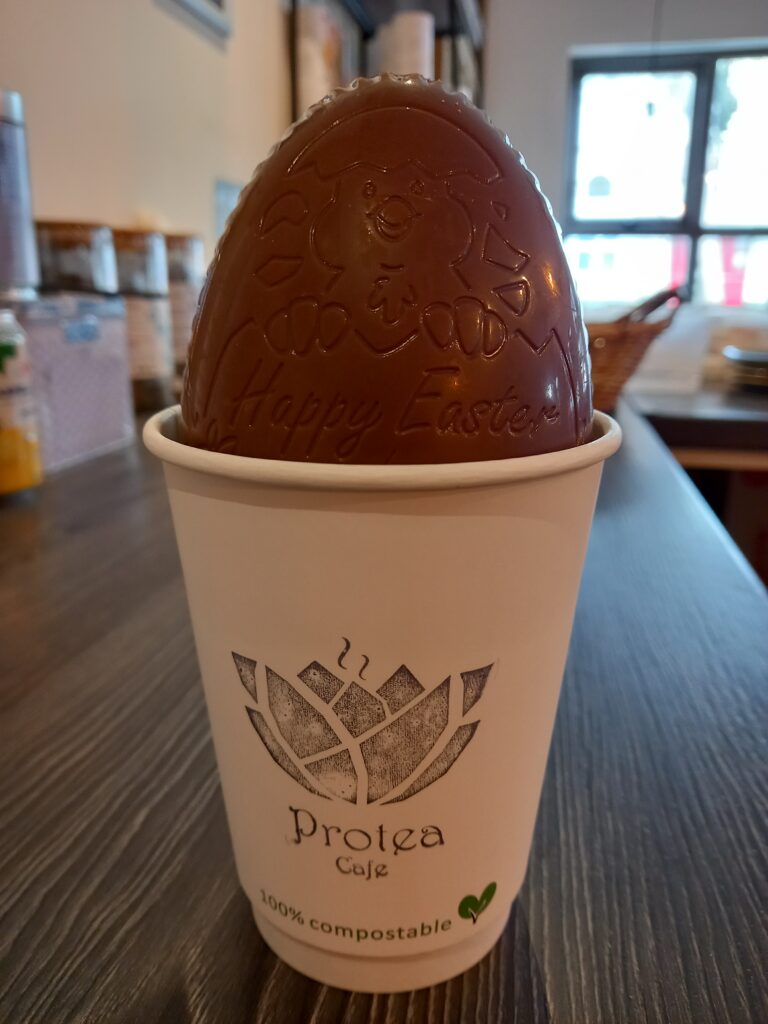 We hope everyone enjoyed their chocolate-filled coffees as much as we did! Happy Easter!
MARCH 2021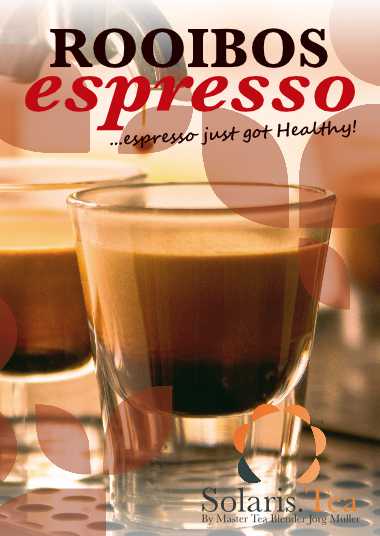 Joining us this March is a local Limerick company, SOScookies, that was set up around December 2020 by a cookie-lover who quickly (not without all the hard work), turned into a cookie sensation. We're very lucky to be stockists for her and her team.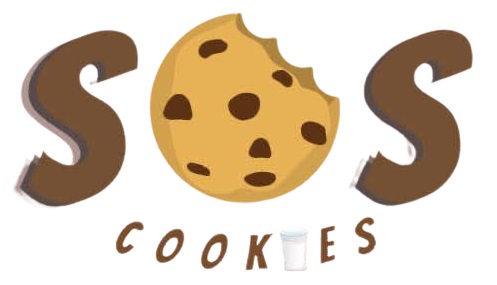 They have just launched their new website. Learn more about them here.
---
FEBRUARY 2021
We are very happy to introduce something new this month to Protea Cafe and Castleconnell: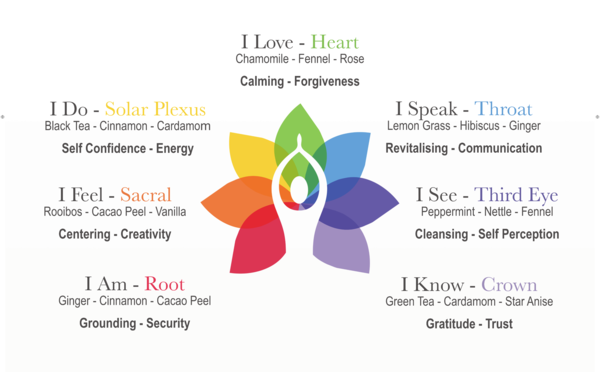 "Brought to life by a fusion of passions: Yoga and Herbal Medicine. A joint venture of Kerstin Linnartz, Yoga teacher and TV presenter, and Joerg Mueller, Master Teablender & Medical Herbalist (BScHons).
Be better Chakra is a carefully crafted range of teas supporting the different Body Chakras."
Do something different this Valentine's Day, treat yourself to some soothing herbal teas that are made specially for those parts of you that need it most. We're starting with the heart.
---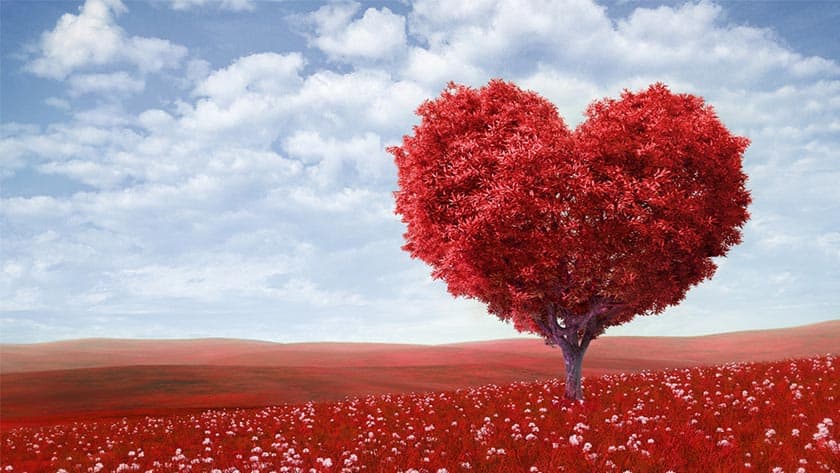 We are in February already! As the month starts we have begun to feel the ever approaching Valentine's Day in the air already. Keep an eye open on our social media for updates on specials and possibly new surprises for the week.
Click HERE to find out more about the history of Valentine's Day.
---
JANUARY 2021
Castleconnell Infopedia; The Living Encyclopedia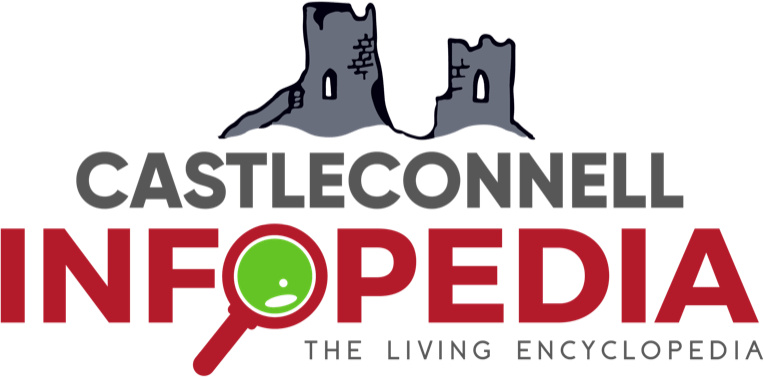 Protea Cafe is situated in a beautiful village called Castleconnell in County Limerick, Ireland. It is surrounded by beautiful walks and quite a rich history to follow. The village has a website to share these incredible stories. Why not pop into Protea Cafe to warm your hands and read the wonderful stories to warm your hearts on your walk. INFOPEDIA LINK
———————————————
HAPPY NEW YEAR!!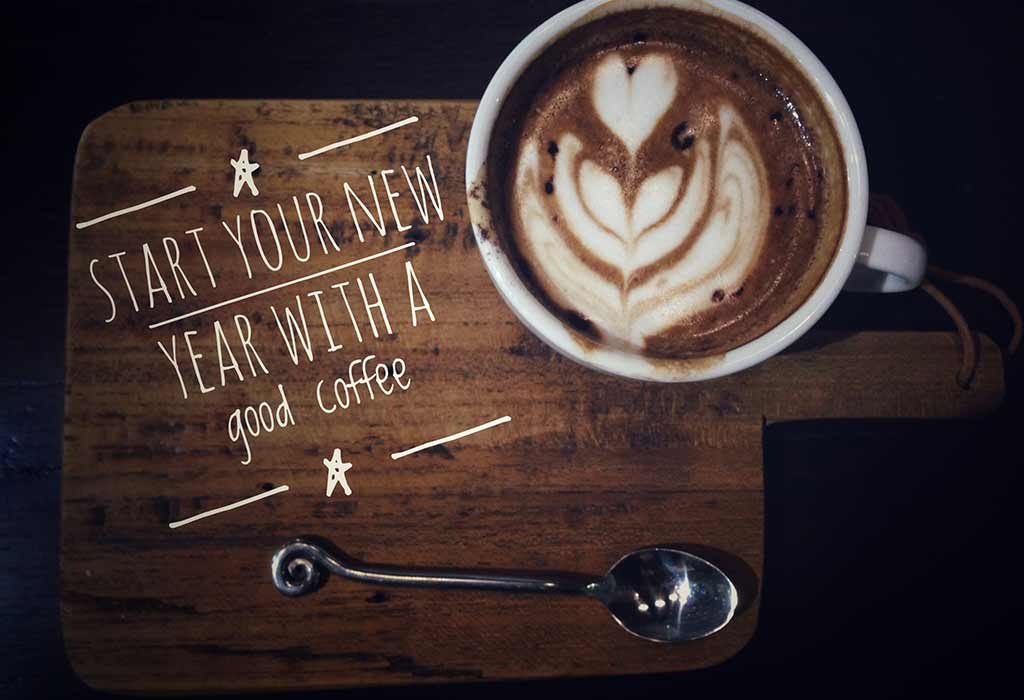 We want to take this chance to thank absolutely everyone that has made our coffee shop dream start to feel like it is! We are so happy to bring something to the community and are extremely grateful to the incredible people we have met along the way. Bringing people together and also, for us, reuniting old friends.
It has not gone unnoticed what is happening in the world around us, and to still be able to be going on, is a blessing. We have not forgotten other business owners, especially local, who have really been hurt by the Coronavirus, and can only keep working even harder to help keep our community alive.
Please let us extend our deepest and heartfelt wishes to each and everyone of you, that 2021 will be your year!
Let us at least warm your hands and hopefully that will help you with a warmer day. 😉
From Protea Cafe